Lifestyle
How Britney Spears affected my mental health.
February 16th, 2007. Britney Spears has been hounded by paparazzi for months following erratic behaviour, a messy divorce, excessive partying and a custody battle for her children all played out in the glare of the world's press. She goes into a salon and asks for the hairdresser to shave her head. They refuse, so Britney takes actions into her own hands. "I'm tired of everyone touching me, I'm tired of everyone touching my hair." The pictures immediately were splashed all over the front pages, much like she had been for months prior. Britney's mental health issues were completely undermined and she was labelled crazy and became entertainment. The press and the public speculated that her career was over.
It was around the time that Britney was breaking down in front of the world that I noticed there was something not quite right with me. I had no energy. I was emotional all the time. I couldn't sleep. I constantly felt unworthy. Nothing made me happy anymore, even doing things I used to love. I realised I was suffering from depression but the nature of the beast meant that I didn't feel like anyone would believe me, especially not a doctor. For a long time, I suffered in silence. I avoided anything that meant I'd see people and I spent a long time staying in my room at uni, being too scared to even leave my room to go down to the shop on campus. I was a wreck.
Then I saw Britney back in the news but for good reasons. She was recovering. Her career wasn't over. Her world hadn't ended like the press had predicted. She wasn't 100% again and was clearly still suffering a lot of anxiety but she was clawing her way back to the top. I saw a then 26 year old woman live through rock bottom and survive and the penny dropped; she'd managed to start her recovery because she sought help. I rang the doctor that day, told her what was going on in my life and was diagnosed with depression, referred to counselling and given the medication I needed. I was able to start living my life again. Over the past decade or so of experiencing depression and anxiety, there have been ups and there have been downs but without making that first step, my whole life could be completely different.
Ten years later, Britney has released five new albums, had several #1 singles across the world, toured, settled into a Vegas residency, regained custody of her two children and is settling into a new relationship. She has the fire back in her eyes which she had lost. She still suffers from mental health issues and has been open with her battle with depression and anxiety but now, rather than people mocking her, people support her. She is living proof that a mental health problem isn't the end of your life.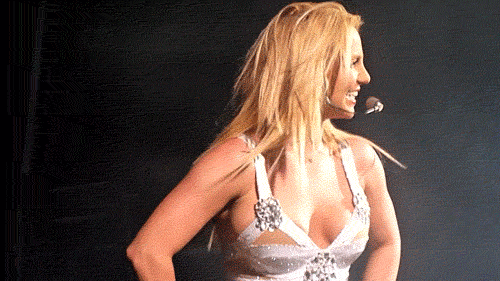 In 2015, I was lucky enough to be able to fly over to Las Vegas and meet the woman that effectively changed my life for the better. In the moment, I didn't get to tell her about my own problems but I thanked her. Now, whenever I'm having a bad day, I take a look at the picture I have of us and it reminds me that I went to get the help I needed.
If you feel you need to talk to someone regarding your mental health, there are lots of options open to you:
Talking with family and friends can often help and they can sometimes help guide you towards your decision to get further medical help.
Your GP is always an excellent go to. Book an appointment as soon as you can.
If you need talk to somebody about any problem you're having, then MMU's Counselling Service can be contacted on 0161 247 3493 or counselling@mmu.ac.uk.
Mind in Manchester are a support network designed to help people who suffer with various mental health issues and have a lot of ways to contact them.
Mental Health In Manchester are also a great resource to have.
Nightline is available all night and can be contacted on 0161 275 3983/4 or via IM/email through their website. This a service designed for all the students in Manchester.
You are not alone.