Lifestyle
Exploring Outside of Manchester: Blackpool
Can't afford Paris or Vegas?
Before moving to Salford in May 2016, I had lived in the 'Vegas of the North' for 17 long years. I never had good things to say about Blackpool when I lived there as it was all I was used to, but now when I go and visit I can appreciate the town more from a tourist point of view. An hour away on a train, it's always worth a trip to the seaside!
Blackpool is most famous for its tower, which opened to the public for the first time in 1894. A lot has changed in the time it has been open but tourists still flock to see it every year. Now covered in individual LED lights, the Tower becomes part of the Illuminations during the winter and lights up daily in various different colours to reflect different holidays or festivals. The Tower now houses a 4D cinema, the Dungeons, the Tower Circus and much more!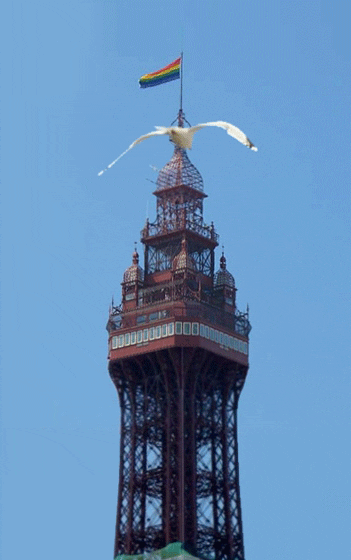 Outside of the Tower on the promenade lies the Comedy Carpet, which is full of quotes from all the comedy greats. Go and see if your favourite is there!
If you're from the North and you leave a light on in your house, your mum will have no doubt said "It's like Blackpool Illuminations in here!". This is what she's referencing. If you're from the South, I apologise that that reference may have gone over your head.
Touted as 'the biggest free light show on earth', The Illuminations run from September until early November and stretch for miles along the Blackpool promenade. The first Illuminations were in 1879 when eight bright lamps lit up the prom. Tourists described them as 'artificial sunshine'.
Each year, a different celebrity will switch the lights on and Blackpool has seen many famous faces come to do the honours, such as Tim Burton, Robbie Williams, Geri Halliwell, Kermit the Frog and…um, Dale Winton.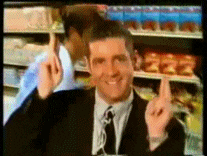 The UK's most famous theme park, the Pleasure Beach is home to various rides for you thrill seekers out there. Whether you want to try out The Big One or if you're more of a fan of the teacups, there's something for you with 125 different rides and attractions. They often do deals on specific weekends as well, so it's always worth checking out what the best offer you can get is! Also housed just at the entrance is Pasaje del Terror, an interactive and highly realistic horror walk through featuring lots of characters from the horror genre. If you're a horror fan and you have the guts to do it, try it…and let me know what it's like because I'm too scared! This attraction, while on the grounds, isn't affiliated with the Pleasure Beach and incurs an additional cost of £6 per person.
Blackpool is home to a lot of wild animals on stag and hen do's, but if you want to experience lions, tigers and otters then the Zoo is the place to head. There's plenty of cute animals to see and you can even book experiences with selected animals too to get up close and personal with! Blackpool Zoo is also home to a unique dinosaur experience, which is included in the price. If you love animals, the zoo is accessible by bus from just outside the train station.
Other things to experience in Blackpool.
You've got to have fish and chips if you're in Blackpool. Will you have peas, gravy or curry sauce? Then for dessert, ice cream or donuts (or in my case, both) on the promenade – just watch out for those pesky seagulls!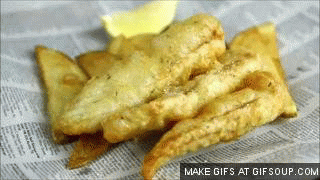 Bring your friends some Blackpool rock home. Nothing says 'I love you' like a stick of pure minty sugar, but maybe foot the dentist bill if they get toothache...
Say hi to the donkeys on the beach! They're all adorable and the one thing I miss most about Blackpool is seeing them being taken down to the beach in their little coats.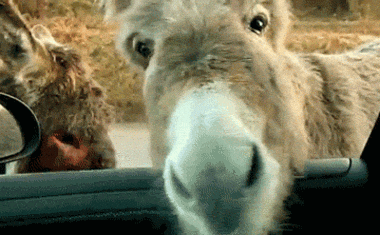 If you're a fan of street art, Blackpool is home to a festival called Sand Sea and Spray which happens every couple of years and the town is transformed with new art all around.
Got loads of two pence pieces? Go spend them at Coral Island, get loads of tokens to swap for trolls and pencil toppers and relive your childhood!
Blackpool boasts three piers – North, Central and South – each with various amusements, food and drink and entertainment. It's a great way to get some sea air, but I can't stress hard enough – beware of the seagulls!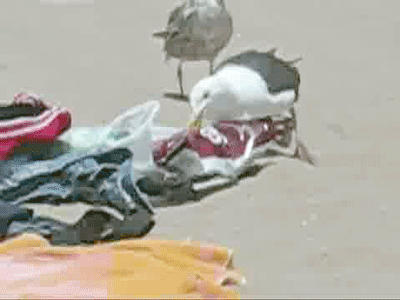 So whether for a day trip or a weekend, you'll always be entertained in sunny* Blackpool!
(*I cannot guarantee it will be sunny...)
If you enjoy visiting places in the UK, why not join the International Society and go on one of their trips.